Updated, November 20, 2020
Special Webcasts From Pet Food Experts
Thank you for joining us during our Fireside Chat updates. Each "episode" will be posted to access whenever you need. In order to view, click and enter your information on the landing page. Once inside, select "enter" and the message will begin to play.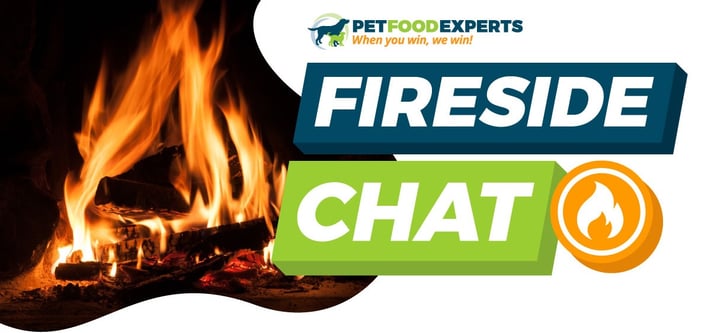 Updated, March 27, 2020
New Safe Delivery Practices
In order to protect our drivers, you, and your staff upon delivery, we are immediately instituting the following delivery practices:
Drivers will continue to eliminate physical contact by signing for your order with you (or your staff) present while maintaining a 6ft distance.
Our drivers will deliver your order as a "drop", placing your order safely in an appropriate spot inside your building or another approved designated location.
In order to minimize exposure to as many surfaces and people as possible, this may be in a different area where it is normally placed (not in the way of any entrance or emergency exit).
We will not leave an order unless someone from your staff is present (unless special arrangements were made). Please let us know if there will not be someone to receive your order due to any changes in your operating hours.
Effective immediately, all deliveries in the New York Metro area will be dropped outside of the store. The driver's will use their discretion only if they feel it is safe to bring inside.
All of us are faced with implementing safety measures that seem extreme from how we normally are able to operate, but we are also committed to do our part in mitigating the impact on our lives, businesses, and pet families everywhere. Thank you for your patience and support during this stressful time.
Updated, March 22, 2020
Regarding Coronavirus (COVID-19)
With the growing concern regarding the Coronavirus (COVID-19) we have been actively monitoring any news and updates from the Centers for Disease Control (CDC) and the World Health Organization (WHO).
We are committed to do our part protecting our staff, customers, retailer and vendor partners, and their families. To mitigate the health risk and reduce the spread of any illness we have implemented the following precautions in our facilities across the country:
We have formalized a committee of 11 team members representing every department to meet daily and stay apprised of the situation in each region. They will communicate any necessary updates to the broader team.
Not allowing anyone ill to come into our facilities.
Reminding all staff to practice "social distancing" methods and recommended personal hygiene practices that have been at the forefront of every authority's guidance.
Eliminating all unnecessary gatherings of more than a few people.
Intense cleaning throughout facilities and equipment, especially in 'high touch' areas.
We will continue to encourage and support team members staying home if they are not feeling well. As well as send out regular communication to all of our employees reminding them to practice healthy habits.
In regards to our upcoming PFEXPO events, we have carefully considered our options and have come to the difficult to decision to cancel both the Central and West shows taking place in May. Our PFEXPO East show at Mohegan Sun in August is still scheduled to take place.
In lieu of a physical show, we are exploring options to host online virtual shows for our Pacific Northwest, Midwest, and Mountain Region customers. At this time, we don't have much information, but will share an update in the coming weeks.
As this situation continues to unfold, this page will be regularly updated with any relevant information. We recommend that you follow the advice of your federal, state, and local public health agencies to keep you and your community safe.